Becoming an OB/GYN doctor is a rewarding yet challenging career path, requiring years of education, training, and commitment. OB/GYNs, or obstetrician-gynecologists, specialize in women's reproductive health, pregnancy, and childbirth.
This guide will walk you through the journey to becoming an OB/GYN doctor, detailing every step from undergraduate education to residency.
Education Pathway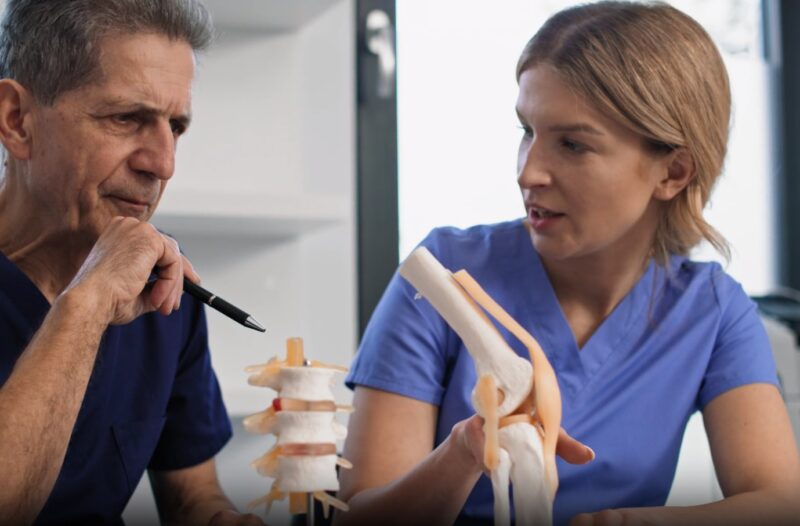 Embarking on a journey to become an OB/GYN doctor necessitates extensive education and training. The foundational knowledge acquired during the early stages of education is crucial in shaping a prospective OB/GYN's future expertise.
Undergraduate Education
Prospective OB/GYN doctors must first complete a bachelor's degree. A solid foundation in sciences is critical at this stage.
Choosing a Major: Most medical schools do not mandate a specific major; however, a strong background in sciences is recommended. Students usually opt for majors such as biology, chemistry, or physics to fulfill medical school prerequisites.
Coursework: Generally, medical schools require candidates to complete courses in biology, chemistry, physics, and mathematics. Gaining exposure to psychology, sociology, and humanities can also be beneficial.
Extracurricular Activities: Engaging in extracurricular activities can enrich one's undergraduate experience and bolster medical school applications. Volunteering, medical internships, and research experience are particularly valued.
Medical Exposure: Gaining exposure to the medical field through shadowing doctors, especially OB/GYNs, or volunteering in hospitals or clinics is crucial. It not only enhances one's understanding of the profession but also demonstrates commitment to medical schools.
Medical College Admission Test (MCAT)
The MCAT is a standardized, multiple-choice examination that assesses problem solving, critical thinking, and knowledge of natural, behavioral, and social science concepts and principles.
Preparation and Registration: Preparing for the MCAT involves dedicated study and practice. Utilizing preparatory courses, practice tests, and study groups can be helpful. Registration should be completed well in advance to secure a desired test date and location.
Test Day: The MCAT is a lengthy exam, and maintaining focus is essential. A good night's sleep and a calm mindset can significantly impact performance.
Score Submission: After receiving MCAT scores, candidates must submit them to the medical schools of their choice. A higher score increases the chances of acceptance into a preferred program.
Application: Most medical school applicants utilize the American Medical College Application Service (AMCAS) to submit their applications, MCAT scores, letters of recommendation, and transcripts to multiple schools efficiently.
Medical School and Specialization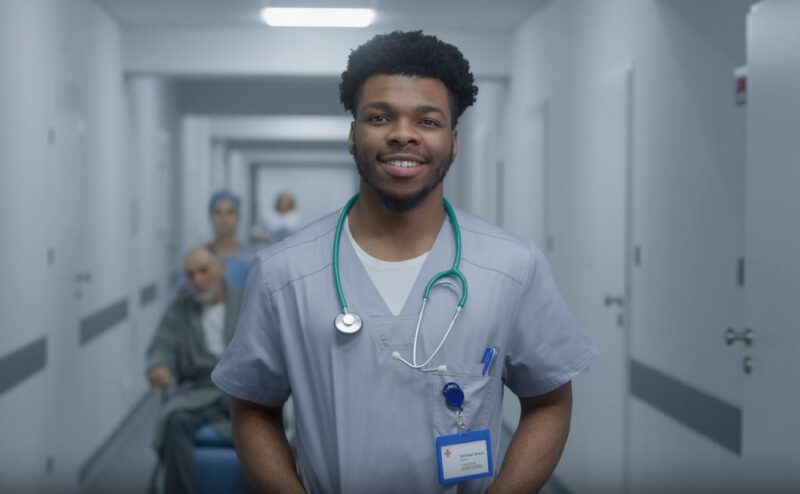 Attending medical school is a significant step where students delve deeper into medical sciences and gain practical experience. Specialization in OB/GYN happens after acquiring a medical degree.
Medical School Curriculum
Medical school involves rigorous training and a comprehensive curriculum, generally lasting four years.
Basic Sciences: The first two years typically focus on basic medical sciences, like anatomy, physiology, and microbiology, along with interdisciplinary courses on medical ethics and health law.
Clinical Rotations: Clinical rotations in various medical specialties, including obstetrics and gynecology, occur during the latter half of medical school, providing students with hands-on experience.
USMLE Step 1: After completing the basic sciences portion, students take the United States Medical Licensing Examination (USMLE) Step 1, which assesses the understanding and ability to apply important concepts of the sciences basic to the practice of medicine.
Score and Competitiveness: Achieving a high score is pivotal for securing a spot in an OB/GYN residency program, as it is one of the more competitive specialties.
Choosing OB/GYN Specialization
Specializing in OB/GYN is a substantial commitment that involves understanding and addressing the unique health needs of women.
Interest and Passion: A genuine interest in women's health, pregnancy, and childbirth is essential for pursuing a career in OB/GYN. It is a field marked by joy, such as delivering babies, but also by serious and sensitive health issues.
Skills and Attributes: Being compassionate, empathetic, and having good communication skills are crucial attributes for an OB/GYN. It is important to be able to make patients feel comfortable and understood.
Residency Application: Applying for an OB/GYN residency involves submitting applications to programs, attending interviews, and participating in the National Resident Matching Program (NRMP) to be matched with a program.
Research and Networking: Researching programs, networking with current residents and program directors, and expressing genuine interest can enhance the chances of matching with a desired program.
Residency and Certification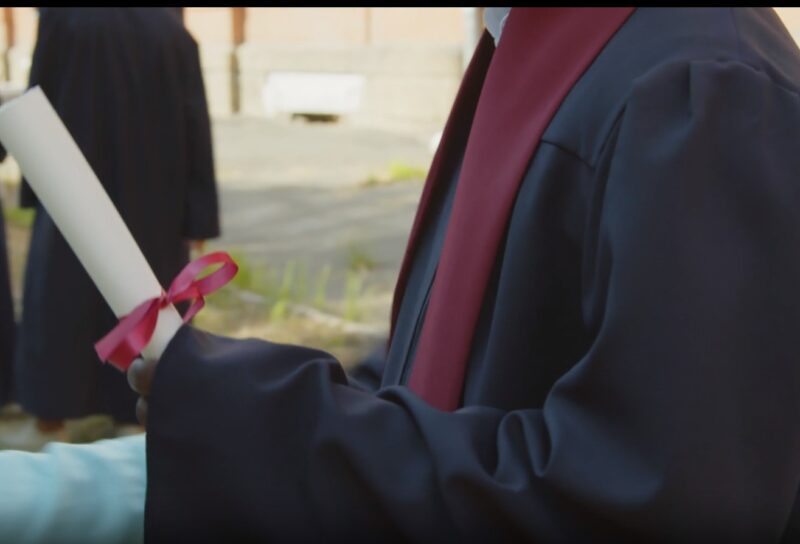 After medical school, aspiring OB/GYNs must complete a residency program to gain specialized training and experience. Subsequently, obtaining board certification validates their expertise in the field.
OB/GYN Residency Program
Residency programs in OB/GYN are typically four years long and involve extensive training in both obstetrics and gynecology.
Training and Rotations: Residents undergo intensive training in managing pregnancies, performing surgeries, and addressing various women's health conditions. They rotate through subspecialties like maternal-fetal medicine and reproductive endocrinology.
Responsibilities and Learning: Residents progressively take on more responsibilities and acquire skills necessary to manage complex cases, making the most of the learning opportunities and mentorship provided during residency.
Board Examinations: Residents must pass written and oral board examinations to become board-certified OB/GYNs. These exams assess their knowledge, skills, and ability to provide quality care in the specialty.
Continuous Learning: Becoming board-certified is not the end of the learning journey. OB/GYNs must pursue continuous education to stay abreast of advancements in the field and maintain their certification.
Subspecialization and Career Prospects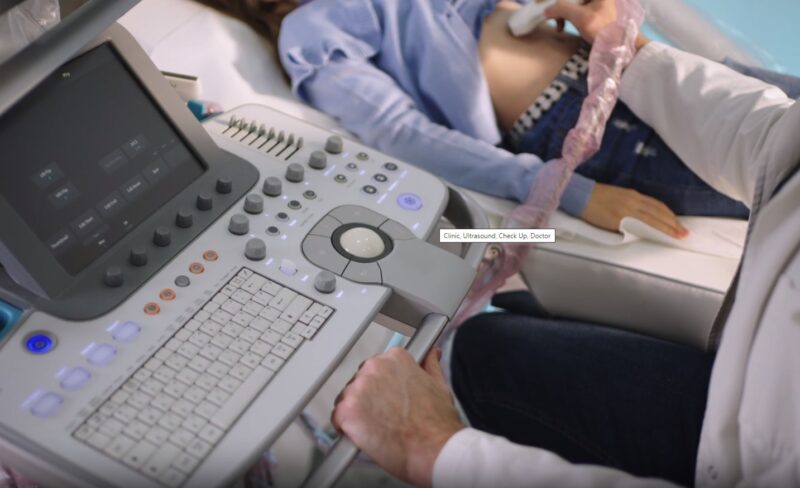 Many OB/GYNs choose to subspecialize in areas like gynecologic oncology or fertility. Career prospects are diverse, including private practice, academia, and research.
Subspecialization Options: For those wishing to delve deeper into specific areas, subspecialties like urogynecology, reproductive endocrinology and infertility, and gynecologic oncology are available.
Fellowship Training: Subspecialization requires additional fellowship training, ranging from two to four years, depending on the chosen field.
Career Choices: Career paths in OB/GYN are varied. Whether one opts for private practice, academic medicine, research, or a combination thereof, the field offers multiple opportunities to make impactful contributions to women's health.
Compensation and Job Satisfaction: Compensation in OB/GYN is competitive, and job satisfaction is generally high, with the opportunity to build long-term patient relationships and positively impact women's lives.
Developing Essential Skills and Attributes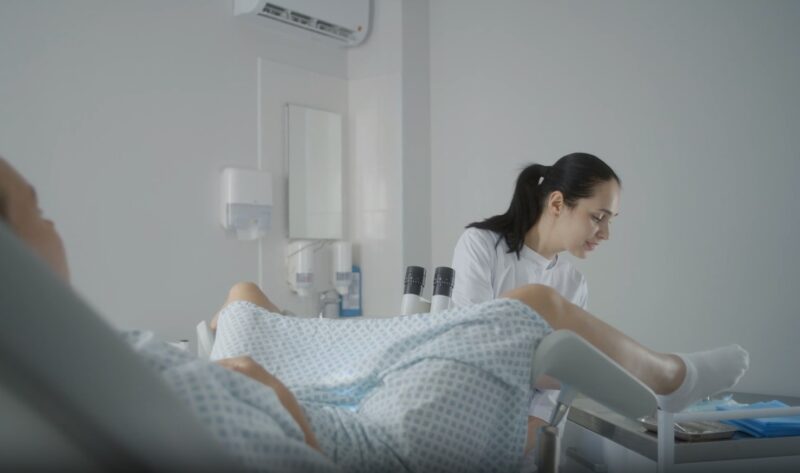 To become successful in the field of OB/GYN, developing certain skills and attributes is vital. These are not only essential for providing top-notch care but also for building trustful relationships with patients.
Communication and Interpersonal Skills
Effective communication is key in the medical field, especially in a specialty like OB/GYN, where discussions can be intimate and sensitive.
Empathy and Understanding: Being empathetic and understanding is crucial. Patients often share personal and intimate details, and an OB/GYN must make them feel heard and respected.
Clear and Concise Communication: Providing clear and concise information and instructions is vital. It helps in avoiding misunderstandings and ensures that patients are well-informed about their health and treatment options.
Patient Education: Educating patients about their bodies, health conditions, preventive measures, and treatment options is a significant part of an OB/GYN's role.
Building Trust: Consistent, honest, and open communication builds trust, making patients more likely to follow medical advice and feel satisfied with their care.
Clinical and Surgical Skills
OB/GYN doctors require adept clinical and surgical skills to diagnose and treat a variety of conditions and to assist with childbirth.
Diagnostic Skills: Developing strong diagnostic skills is paramount. Accurate diagnosis is the first step in providing appropriate and effective treatment.
Attention to Detail: In surgical procedures and diagnoses, attention to detail can be the difference between success and failure. It is vital for avoiding complications and ensuring patient safety.
Surgical Proficiency: Acquiring proficiency in various surgical procedures, including cesarean sections and gynecological surgeries, is a critical component of OB/GYN training.
Hand-Eye Coordination and Dexterity: These are essential for performing surgeries effectively and safely, minimizing the risks, and improving outcomes for patients.
Balancing Work and Personal Life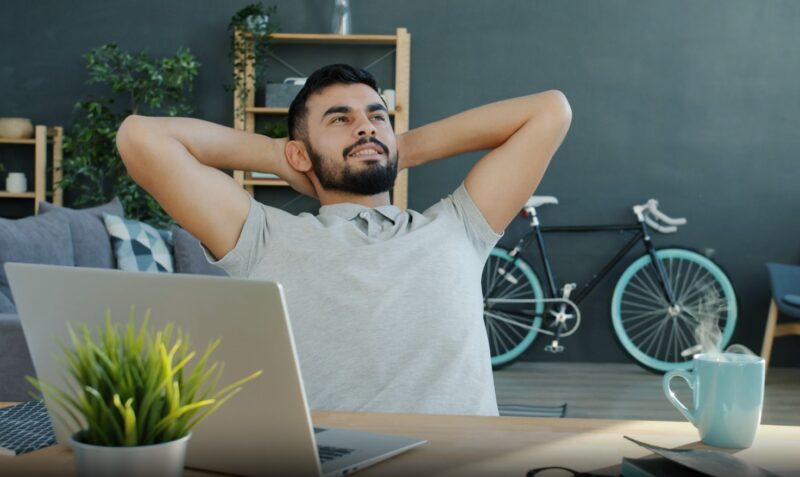 The demanding nature of an OB/GYN career necessitates finding a balance between professional commitments and personal life to avoid burnout and maintain overall well-being.
Managing Stress and Burnout
The high-stress environment of OB/GYN practice can lead to burnout, making stress management crucial for long-term career sustainability.
Identifying Stressors: Recognizing the signs of stress and burnout early is essential. It allows for timely intervention and helps in maintaining optimal professional performance.
Healthy Coping Mechanisms: Developing healthy coping mechanisms, such as regular exercise, adequate sleep, and relaxation techniques, can mitigate the impact of stress and prevent burnout.
Support Networks: Having a strong support network of colleagues, friends, and family can provide emotional support and perspective in challenging times.
Seeking Professional Help: When stress becomes overwhelming, seeking professional help or counseling can provide the necessary support and coping strategies to manage it effectively.
Time Management and Lifestyle Choices
Effective time management and healthy lifestyle choices are key to maintaining a balance between the demanding career of OB/GYN and personal life.
Prioritizing and Scheduling: Properly prioritizing tasks and maintaining a well-organized schedule can help in managing time efficiently and reducing stress.
Setting Boundaries: It's important to set realistic boundaries between work and personal life to maintain overall well-being and prevent burnout.
Healthy Lifestyle Choices: Maintaining a healthy lifestyle by eating a balanced diet, getting regular exercise, and sufficient sleep is vital for sustaining the demanding OB/GYN career.
Regular Checkups and Self-Care: Regular health checkups and indulging in self-care activities are crucial for maintaining physical and mental health, allowing one to provide the best care to patients.
FAQs
How competitive is it to get into OB/GYN residency programs?
Gaining admission to OB/GYN residency programs is highly competitive due to the significant interest in this specialty.
Prospective applicants need to maintain excellent academic records, secure high USMLE scores and accumulate considerable clinical experience and strong letters of recommendation to enhance their chances of acceptance.
Can I still become an OB/GYN if I don't have a science-related undergraduate degree?
Yes, it's possible to become an OB/GYN even if your undergraduate degree is not in science, provided you complete the necessary science prerequisites for medical school.
Demonstrating a strong academic record, earning a competitive MCAT score, and gaining relevant healthcare exposure can also bolster your application.
Is there a demand for OB/GYN doctors in the workforce?
Yes, there is a substantial demand for OB/GYN doctors. With continuous advancements in women's healthcare and an increasing population, the need for specialists in women's reproductive health, including OB/GYNs, is expected to grow.
Can OB/GYNs have their own private practice?
Absolutely. Many OB/GYN doctors choose to run their own private practices, allowing them greater autonomy in managing their schedules, services, and patient relationships. However, establishing a private practice requires significant investment, administrative acumen, and a steady patient base.
What is the average salary of an OB/GYN doctor?
The average salary for an OB/GYN doctor can vary based on factors like geographical location, experience, and whether one is in private practice or employed by a hospital or clinic.
Generally, OB/GYNs earn competitive salaries, often ranging between $200,000 and $300,000 annually, with the potential for higher earnings in certain settings or with additional subspecialties.
How do OB/GYN doctors stay updated on advancements in their field?
OB/GYN doctors stay informed about advancements in their field through continuous medical education (CME) courses, attending conferences, participating in workshops, and reading medical journals and publications.
Many also engage in collaborative research and are members of professional organizations like the American College of Obstetricians and Gynecologists (ACOG), which provides resources and updates on the latest research, guidelines, and best practices in women's health.
Final Words
Embarking on a journey to become an OB/GYN is demanding but immensely rewarding. It entails years of rigorous education, training, and continuous learning. The passion for women's health, commitment to patient care, and the joy derived from helping bring new life into the world make it a fulfilling career choice for many.
Whether you are aspiring to be an OB/GYN or simply exploring medical specialties, understanding the meticulous path to becoming an OB/GYN provides valuable insights into this noble profession.